What Tenants Can Do To 

Stop Evictions

and Defend Our Neighbourhoods
We do not need to hope and wait for politicians and landlords to come to their senses in order to put an end to this crisis. 
In every neighbourhood across the city,

there are people

facing the threat of eviction. For months tenants have been organizing and taking action to defend our neighbours. 
If we organize together and support each other we can protect our neighbourhoods from those threats. 
Will you join the fight? 
Get started!

Distribute flyers and posters with contact information in your neighbourhood. 
Spread the word that neighbours are willing to support anyone facing eviction.

Resources: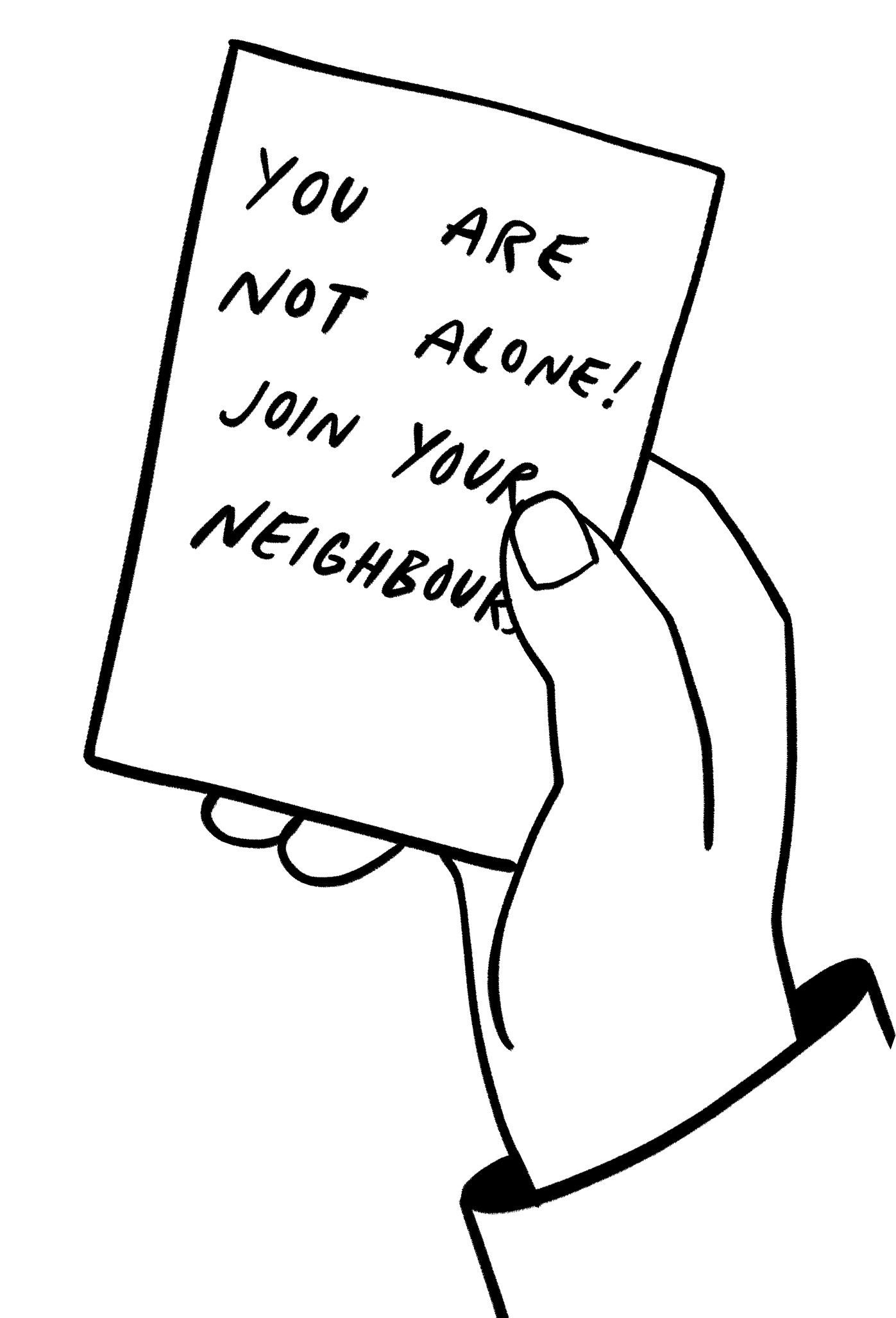 Share phone numbers, addresses, unit numbers and emails. Start Whatsapp, Facebook groups or phone trees for your neighbours to stay in contact, discuss plans and make decisions. 
Have safe, socially-distanced meetings for neighbours to meet.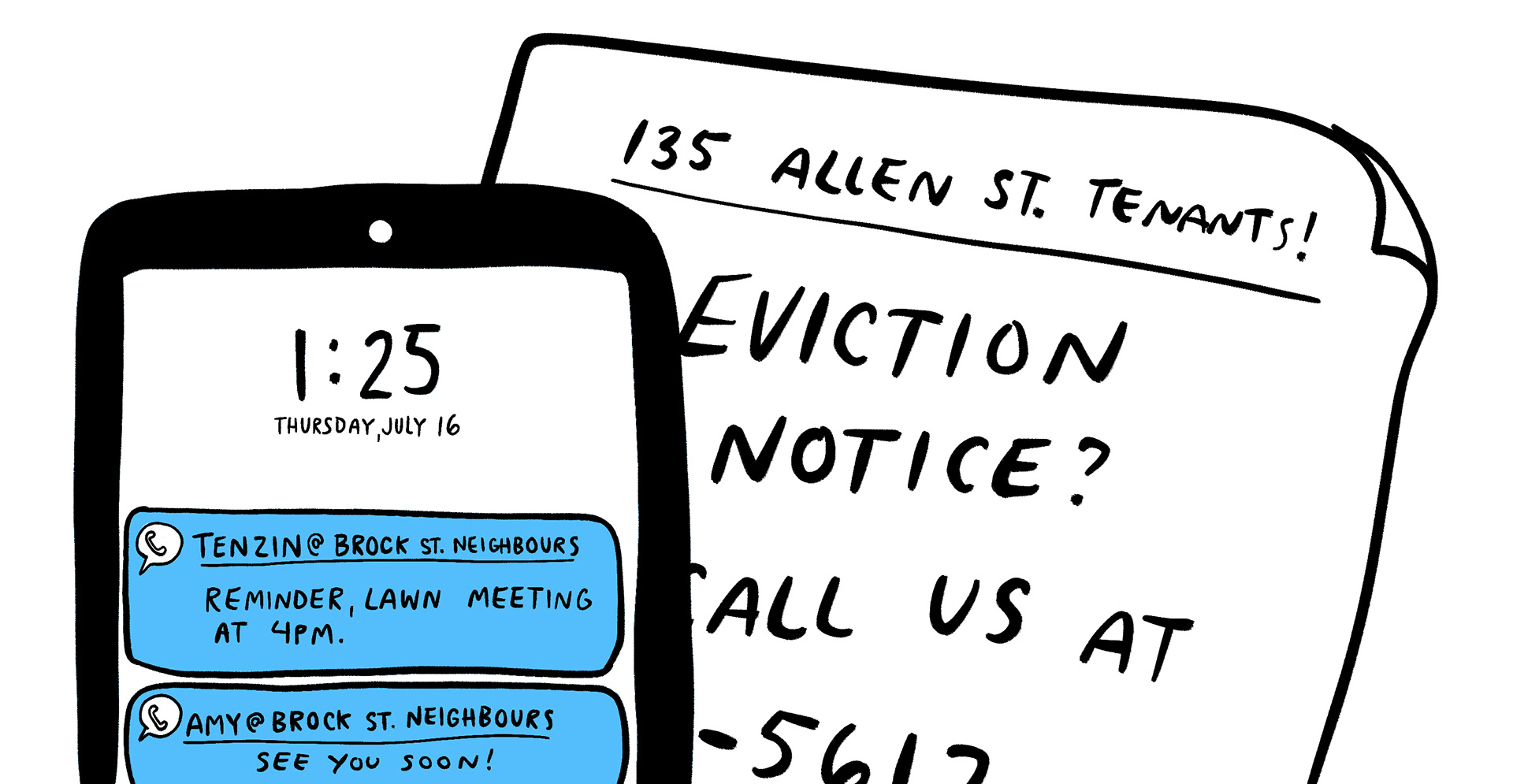 Your neighbourhood is

not alone.

There are many people in many neighbourhoods who will support you. And your neighbourhood can support them.
Let us know you're organizing! We are stronger together.



Email: torontokeepyourrent@gmail.com

The landlords and lawyers that apply for evictions and threaten our homes also have homes. 
As long as they threaten ours, they will not be allowed to sit comfortably in theirs. 
We can find where they live and work. We can go to them directly and demand their threats stop. 
If eviction hearings at the Landlord and Tenant Board start up again, they will move as quickly as they can.

We can stop them.

 
With enough people we can make it impossible for them to push through eviction hearings and worsen the existing crisis of homelessness Toronto faces. If an eviction is ordered by the Board,

anyone that tries to drag our neighbours out of their homes

will have to go through organized tenants first.