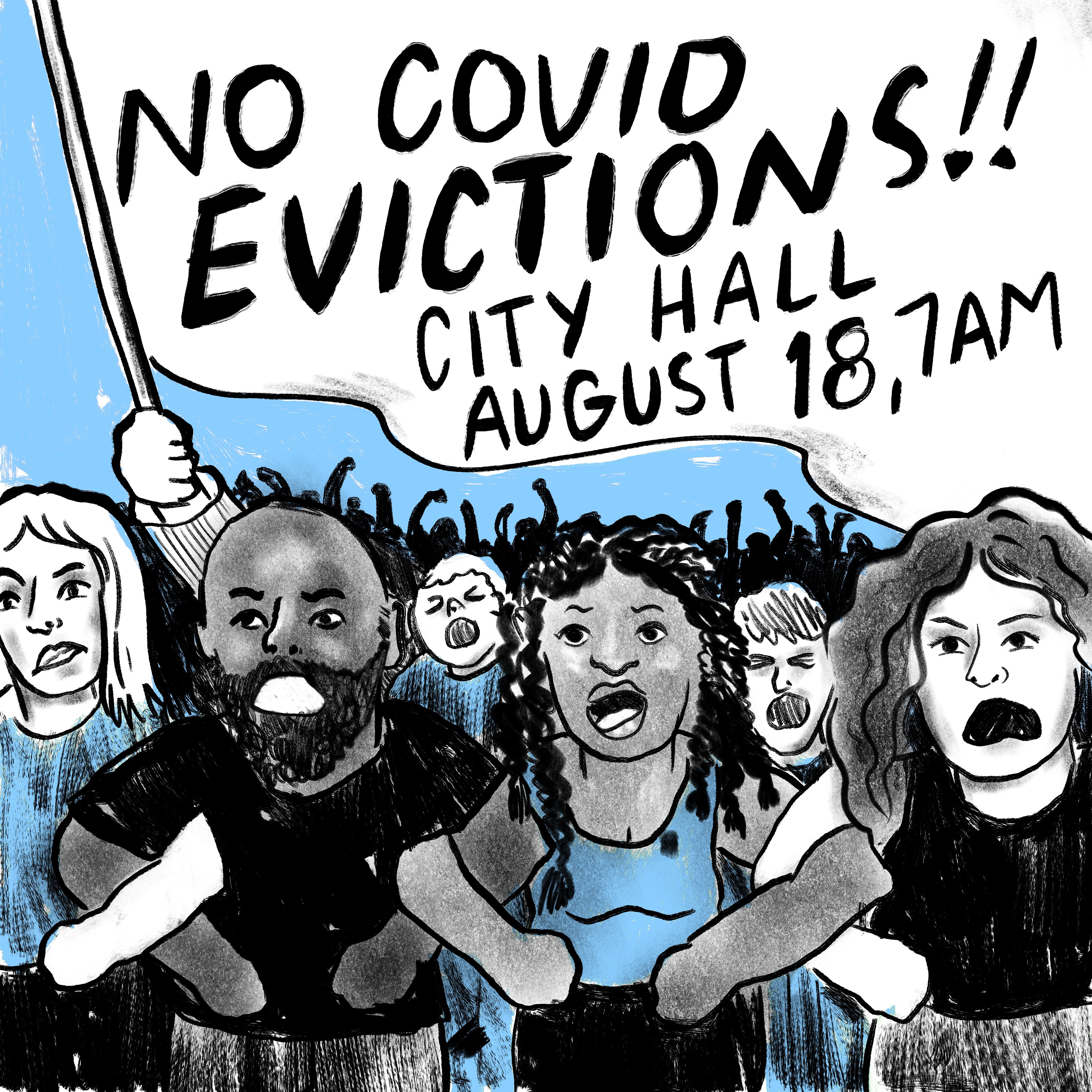 ALL OUT Tuesday, August 18, 7am.
Join tenants from across Toronto for this important action. Pandemic evictions have started in Toronto. Join tenants in demanding John Tory use his emergency powers to ban evictions in Toronto. John Tory and Toronto City Council have the power and responsibility to intervene in this crisis.

DEMANDS:
1: Use emergency powers to declare an eviction moratorium
2: Direct Toronto Police Services officers to not participate in the removal of Torontonians from their homes. Including encampments of homeless Torontonians
3: Declare support for all tenants in Toronto that can not pay rent but refuse to leave the safety of their homes.